MS-6XG CNC Intersection Cutting Machine
Product Detail
Product Tags
Features
1、 MS-6XG series CNC pipe intersecting wire cutting machine is a kind of equipment for automatic calculation and cutting of the joint of steel pipe end.
2、 CNC pipe cutting machine adopts cylindrical coordinate coefficient control, and the number of control axes is 6 axes and 5 linkages. It has Chinese interface, parameter input variable angle groove surface cutting function, pipeline non-roundness and eccentricity compensation function.
3、The numerical control interface of 3/CNC pipe cutting machine is combined with graphics and data. The operation is very simple: the operator only needs to set the parameters such as the radius of the main pipe and the branch pipe, the intersection angle, the cutting speed and so on.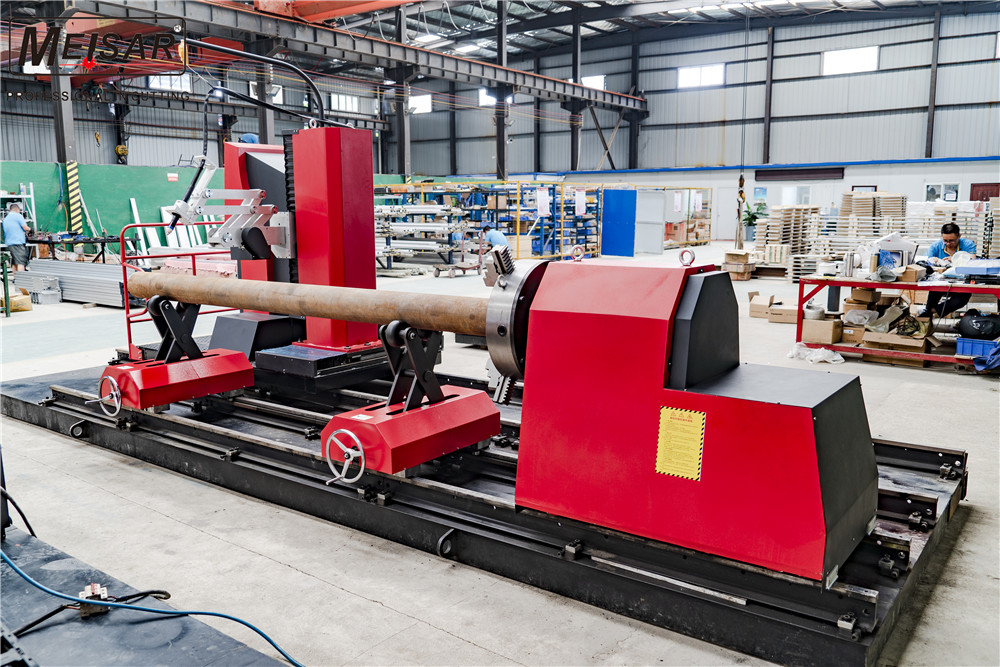 Technical parameter
Serial number

project

parameter

1

Effective cutting range (mm)
6000mm-120000mm

2

Tube diameter cutting range (mm)
Ф

60mm

~Ф

500mm

3

Input voltage
220

±

10%V  AC 50HZ/60HZ 220W

4

Total power
About 1000w

5

Rated rotation speed
0-15rpm (can be adjusted according to customer requirements)

6

Reset accuracy
±

0.2mm/m

7

Pipe Ovality
≤

2%

8

Running accuracy
±

0.2mm/m

9

Number of CNC controlled axes
6 axis 5 linkage

10

Chuck size
500#

11

Cutting torch lifting stroke
400mm

12

Maximum tube weight
1500KG

13

Plasma cutting thickness
Depending on the size of the plasma power source selected by the user

14

Flame uses gas form
Oxygen + acetylene / oxygen + propane

15

Flame cutting tube wall thickness
5mm ~ 50mm (optional)

16

Gas pressure
≤

0.08MP

17

Oxygen pressure
≤

1.0MP

18

Cutting material table
Provide material table drawings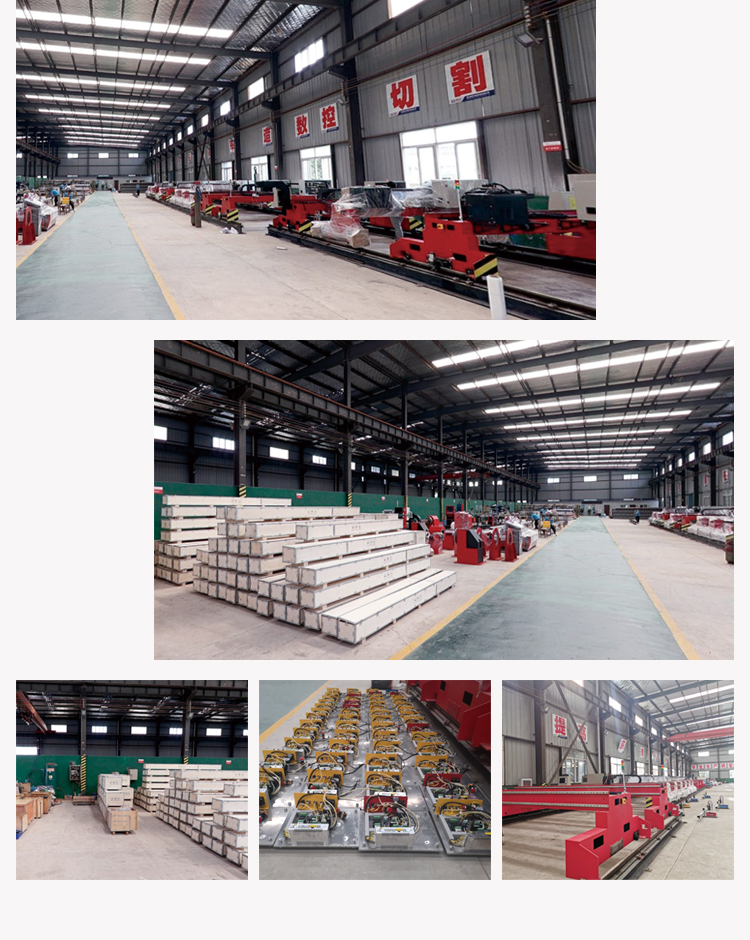 ---
---
Write your message here and send it to us